Are trials the cream of the crop this January?
Words by Kevin Doocey on .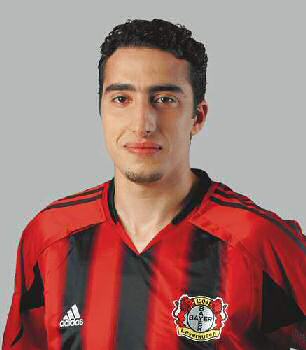 Madouni - Possible arrival on Tyneside?
Well it seems trials are all style in NUFC as we've taken yet another player on trial, to judge and perhaps sign up. This time is Madouni an Algerian defender who has played for Bayern and Dortmund, so from that we will take some credit. However the facts are, he is 28 years old, and perhaps past his expiry date. The good ones are that he is very experienced and 6'2 😀 This scenario however could mean Kinnear has been given no money or he is trying for Bargain buys, Sebastian Bassong anyone? 😀 We certainly hope he has money at his disposal as I've mentioned so many times on this site, if not then it will be a very anxious April May period for us.
So sad to see Newcastle have declined into a relegation team but we must look at the positives - like getting Alan Smith and Joey Barton back and maybe the best news of all, Obafemi Martins back for the Tyne-Wear derby which ensures to be a great encounter, with us coming out on top we hope 🙂 As you may notice this article is relatively short, and this is because no news of any transfer names floating around, coming into Newcastle, there are plenty of rumours of Given departing though and players coming to Newcastle may well depend on the cash from Shays' sale 🙁
Comments appreciated 🙂
⚫️ ⚪️
---
Share Article On:
---
Filed Under: