Injuries clearing up for Newcastle – Good news
Words by Kevin Doocey on .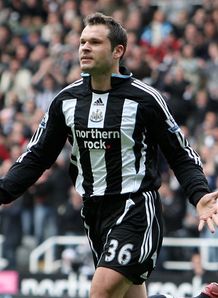 Injuries are clearing up at Newcastle and this is good news, very good news indeed. With a fully fit squad we can challenge and beat any team bar the top four. Unfortunately our players cannot stay fit and get nasty injuries to keep them out or prolonged spells. Now that we are facing a nervy finale more faces coming back from injury is brilliant news, especially when some of these are quality like Martins and Viduka, when he wants to be.
West Brom is a big game without a doubt and getting players back from injury is a massive boost considering some of these can score goals, Martins of course :D. The match is tomorrow at the Hawthorns and I for one am looking forward to it to say the least. Hopefully Jay Simpson will be out too and we get all 3 points. What a day it would be if Sunderland lost along with Stoke, Blackburn and Middlesbrough and oh yes, Tottenham :D. We would be able to push on after this win, although very tough games coming up at home, and hopefully guarantee safety quite soon 🙂
Comments appreciated 🙂
⚫️ ⚪️
---
Share Article On:
---
Filed Under: