Gutierrez promises a real celebration when he brakes his duck.
Words by Kevin Doocey on .
Jonas - We can't wait for the celebration!
Jonas Gutierrez has promised that when he does finally score his first goal for Newcastle that a real celebration will be on it's way to the Geordies. Hopefully when he does score it will be in St.James' Park in front of all the brilliant fans that he has so much respect for and alike.
We can't wait for Jonas to start scoring because his runs and dashes are very exciting indeed, only a one goal is needed until that mask will be worn with use. In case you haven't saw what he looks like with it on, although obviously enough you can't see his face!
Warning! Contains a Spoiler!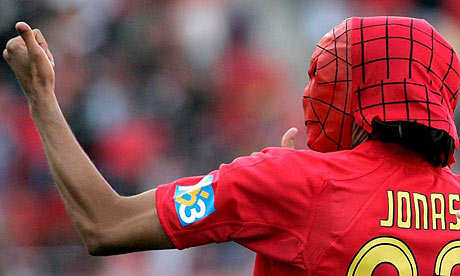 Comments appreciated 🙂
⚫️ ⚪️
---
Share Article On:
---
Filed Under: