Viduka set for return as Newcastle look to Chelsea
Words by Kevin Doocey on .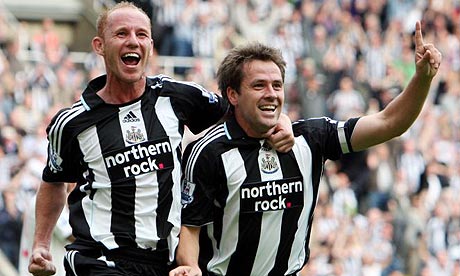 We all know it's been a very tough season for Newcastle, for the players, the board but most importantly us the fans. I have no doubt that we are the greatest fans in England and certainly the Premier League. We are a big club with a big stadium and massive fans. We deserve better and hopefully if we stay in the Premier League this season we can expect better next season as surely it can't get any worse than the current season. Ask yourself this question, what top 10 team can attract 47,000 on a bad day? I think the closest you might come is Man City and they lay in 9th place. At the bottom, it would surprise me if West Brom and Middlesbrough together could make 47,000 in attendance. For such supporters and such a club we can't go down and if we do, it will be one of the saddest moments the Premier League will have seen.
Chelsea are next up for us and imagine what a win would do. We have Viduka, Guthrie and hopefully defenders Taylor and Bassong back for the game. We need to go for the win and we need to try and get something. How about a draw at Chelsea and a win at Stoke? 4 points better off and most likely would be ahead of Stoke at that stage. That would be a nice total, or even the other way around us winning v Chelsea and drawing a Stoke. Then we'd have Pompey, Middlesbrough and Fulham coming up at home, surely we can win a couple of those matches? In my opinion I think we'll stay up and hopefully, hopefully we can have a better forthcoming season because one thing is for sure, we certainly deserve it. Elsewhere NUSC have come out with a very sensible comment, they said that all fans must get behind the team and pack the stadium out, which means there should be no more protests until the end of the season at least. All we can do is hope, hope that no more injuries are picked up on International duty and we can meet Chelsea if not beat them in the theatre that is St.James' Park.
Comments appreciated 🙂
⚫️ ⚪️
---
Share Article On:
---
Filed Under: