Newcastle need to watch their backs
Words by Kevin Doocey on .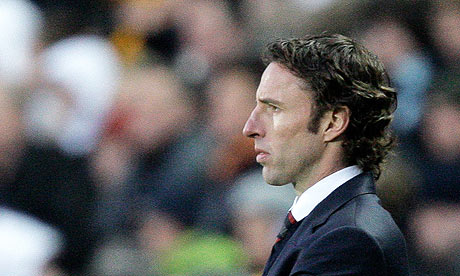 We might be in a bad position but there are nearly always teams worse than us. It is the case this year again but there isn't much in the difference really. As it stands 17,18 and 19th position are occupied by all Northern English teams. Sunderland, Newcastle and Middesbrough. it doesn't say much for the football up North but in fairness none of the above teams should be where they are. Although we're rivals I carry a little sympathy for Gareth Southgate and the troubles he faces. He's been very unlucky this season, a late Gerrard goal to win it for Liverpool and other decisions that haven't went his way, but that's football.
Obviously we're concentrating on our own problems and that's the proper thing to do, but we need to be aware of the teams around us, and most importantly beat them. it's worth noting Middlesbrough's next two games are at home, the first against Hull and the latter v Fulham. If things go Boro's way they could, just could have 6 points in the bag and perhaps escape Premier League relegation. For us it's Stoke and Spurs, both away against tough opposition. It will be a very tough weekend(s) for he lads. I can only hope we have enough and that Big Al has enough to guide these players to safety. it would be a tragedy if we went down.
Comments appreciated 🙂
⚫️ ⚪️
---
Share Article On:
---
Filed Under: