Joey Barton expected to miss Portsmouth game
Words by Kevin Doocey on .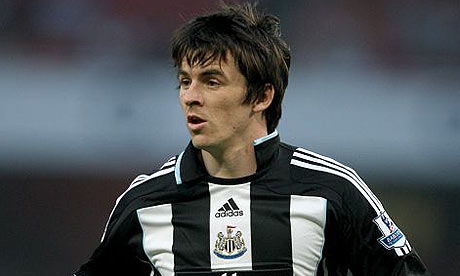 Unfortunately it seems Joey Barton will not make a return for Newcastle on Monday as he has not yet regained his full fitness. He failed to show up for a reserves match yesterday, not because he decided not to go, but because he wasn't physically able. Joey is a massive player for us because he knows us for sticking by him. He has said many times that he wants to repay us for the faith kept in him but really you'd have the believe that it was Keegan's stance that did eventually keep the controversial midfielder at Newcastle.As we approach the biggest stage of the season, in many a year Joey is the type of players we need.
A bit of creativity, aggression and not afraid to get stuck in when he needs to. Agreed he's been a thug outside of football but the las had/has problems to sort out. Honestly I can't wait till he's back because I don't think Kevin Nolan is doing the job as such. It will be hard to get straight into the first team but we'd expect him to start in the near future. It was even reported that he may return with Jose Enrique for Monday's crucial game but it seems Jose is the only one who'll be back for that one. Either way he's coming back and let's hope he can steady the boat.
Comments appreciated 🙂
⚫️ ⚪️
---
Share Article On:
---
Filed Under: