Coloccini wants out while Gunter may come in
Words by Kevin Doocey on .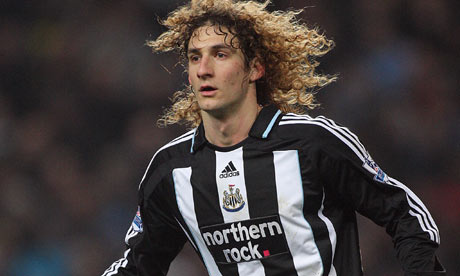 I honestly think that Coloccini is still a good player and will refind his form he once had at Deportivo should he leave or stay. With that aside, if Colo leaves he will surely be one of Newcastle's biggest flops in history? He was terrible for the majority of the season, his two best games were the first game of the season v Manchester United and the last game of the season v Aston Villa. However, Fabricio has been at fault for so many goals that we conceded this season. Now it seems he wants to abandon ship, and fly back to Spain or indeed a different league, to ply his trade.
Realistically he should be made stay and repay every bit of that £10.3m that he owes the magpies. He's be more than decent in the Championship but he won't be staying, definitely now that we're a lower tier team.  His agent today declared that he was looking towards other European leagues with maybe a return to Spain the best option. More than likely he could return to Depor where he was a great great player before opting to join us.  Other news suggest Chris Gunter, Tottenham defender is on Shearer wish list. Gunter who didn't have much of a chance to prove himself was bough by Ramos and reports suggest Harry Redknapp isn't interested in keeping the lad on. Gunter would be a good addition, especially for Championship. More news to follow.
Comments appreciated 🙂
⚫️ ⚪️
---
Share Article On:
---
Filed Under: