32 days since relegation and not one change at Newcastle United
Words by Kevin Doocey on .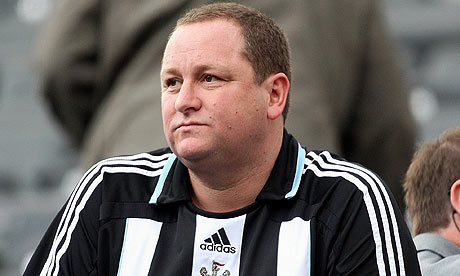 It's been over a month now since we suffered the worst (you would think) and got relegated. However now, since the club was put up for sale there are as far as we know 3 consortia in talks with Seymour Pierce and are still going through the books at Newcastle. That's all in well but we're expecting the players back for pre-season in a matter of days, with none of them knowing their futures. For the few players that do want to stay, Martins, Nolan, Duff etc, may be forced to change their mind if they see the shambles still continues. Talking today a source close to Shearer said that there was no planned meeting for Friday (Today)
The source said :
"There are two groups talking to Seymour Pierce, maybe even three now and things are moving along, but there was never a meeting in London to decide anything on Friday."
There's nothing much to say about this really. No one knows what's going on at Newcastle, and that's about the fifth time I've said that since relegation. Sort the mess out!
Comments appreciated 🙂
⚫️ ⚪️
---
Share Article On:
---
Filed Under: