From Championship to Champions League – Who would've knOwen?
Words by Kevin Doocey on .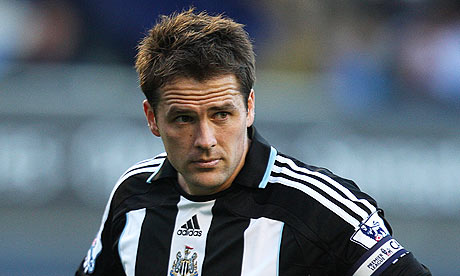 It's an ironic occurrence what's happening with Michael Owen today. Lil' Mo is on the verge of completing a move to Manchester United. From The Coca Cola Championship although he hasn't played a game there yet, to challenging for the Champions League and indeed every other piece of silverware that's on offer this coming season. According to
Owen left United's training grounds (Manchester United's) earlier today and was undergoing a medical. It seems this medical is a more specific one for Owen as of his injury problems throughout the years and Alex Ferguson doesn't usually sign injury prone players.
It's a very good move for Michael but Newcastle fans haven't warmed to it, can you imagine how the Liverpool fans are? Owen will reportedly sign a 'Pay as you Play' contract meaning that should he get injured , he won't receive a nice big cheque like he did at the overly generous Newcastle United. We should've put that clause in when he signed but we didn't know he would suffer such horrible injuries like he did. Best of luck Michael at United and at least we'll be saving £100,000 a week now 😀
Comments welcome 🙂
⚫️ ⚪️
---
Share Article On:
---
Filed Under: