Newcastle United horror story is nearing an end – finally
Words by Kevin Doocey on .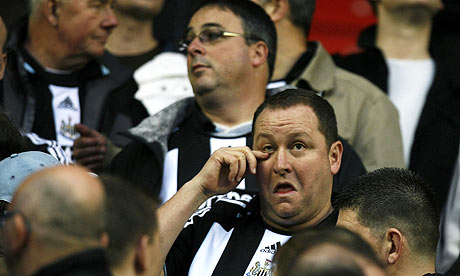 Finally we're nearly there ,  Mike Ashley is ready to sell Newcastle United and there are three very willing buyers from what we hear. Apparently there are two from Asia and one from America but I'm pretty sure, it's one from Malaysia, one from Singapore and the other from America. The American interest could well be the man I reported on a couple of articles down, or maybe it's not. The identities are yet to be unveiled but we're more worried about how long it'll take. According to reports , three bids have been made, and the banks will recommend a buyer to Mike Ashley, on behalf of Seymour Pierce. You'd expect Ashley to accept the highest bidder but that's the question, has it gone to an auction style sale?
By midweek, maybe by Thursday we will know our new owners and most people are hoping for the Malaysians or the Singapore based group. Our new owners can't be any worse than Mike Ashley was and hopefully they have some footballing brain. More importantly we hope they give Alan Shearer the managerial role and give him time, as well as a nice transfer kitty for buying some good Championship players. So, we;ll just have to wait again, unless anything else happens today.
Comments welcome 🙂
⚫️ ⚪️
---
Share Article On:
---
Filed Under: