West Brom on verge of swooping for a second Newcastle United target
Words by Kevin Doocey on .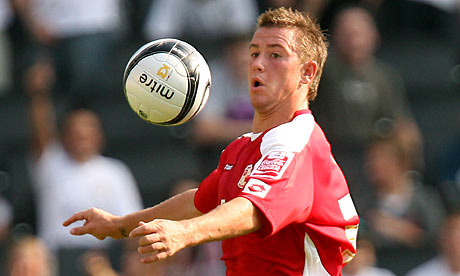 I know were obviously looking for a new owner first but as the days slip by, so do our potential transfer targets. It seems the other relegated team from the Premier League who are back at home, West Brom, are about the only team moving for players in the transfer window. Simon Cox was Brom's first signing and according to reports he was a Newcastle United target and more so for Alan Shearer. Realistically we won't keep Martins, not because he wants to leave but because he's costing too much, and will be forced out. Ameobi will probably survive the wrath even though he's well over paid.
So, we'd be looking for a new striker if not two. Simon Cox of Swindon seemed a good target as he was on his way out, but as we're ownerless and managerless, there's no chance we'd have been able to make any contact with him regarding a transfer. That's OK, but West Brom are moving again on another potential NUFC target, and that is Daniel Fox from Coventry City. Standing at 6'2inches he'd be the perfect replacement for Jose Enrique should the Spaniard decide to leave, or erm, be shoved out the door. Then again he won't be shoved, just yet anyways, remember, we've no owner or manager.
There are more lads available like Kyle Naughton, Joe Mattock, Jermaine Beckford, Ishmael Miller or indeed Dexter Blackstock. if we get new owners in place soon, Shearer as manager then let's get a move on and snap up some players who might bring us back up to where we should be, the English Premier League.
⚫️ ⚪️
---
Share Article On:
---
Filed Under: