More runners or no runners?
Words by Kevin Doocey on .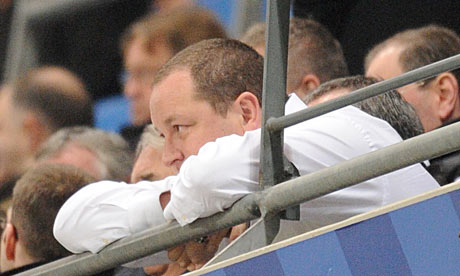 We hear each day of new scenarios developing in the Newcastle United sale and new outbursts of content, especially with the fans. You can't really blame the fans for wanting to know everything that's going on. A lot are season ticket holders and have paid quite a nice sum of money for that 'privilege' if you'd like to call it that. We're forever hearing of new bidders, bidding confusion and maybe no bidders at all. Are there ant bidders? Derek Llambias said there was '2 or more' , well we haven't seen a sight of these bidders apart from Profitable Group who claim they are interested, although all biding parties are under an NDA - Non Disclosure Agreement , which basically means they can't reveal themselves.
We're also told of Malaysian interest and interest from America,  not forgetting the supposed interest from Austria. It could well be all nonsense and there might be no bidders at all, meaning Mike Ashley will stay on as owner and continue to keep his cards stuck yo his chest. We really don't know what's happening. Tomorrow, rumours suggest that there will be an announcement around noon, how true we don't know. All we can do is wait and see per usual. 40 + days since relegation only changes have been Claudio Cacapa, Mark Viduka, Michael Owen and David Edgar leaving after their contracts had run out.
Comments welcome 🙂
⚫️ ⚪️
---
Share Article On:
---
Filed Under: