Moat's takeover plans still afloat?
Words by Kevin Doocey on .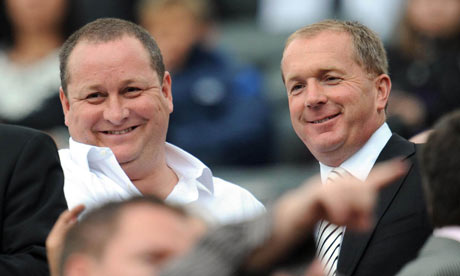 We're led to believe that Tuesday is the day of reckoning for Barry Moat and Newcastle United. Indeed it would bring Mike Ashley's 'deadlines' well into double figures without any end result in either of them. We're sick of the constant rumours of who is taking us over and who isn't, we just want new owners, and now, it seems that Barry Moat is well and truly the last contender for the club after the supposed American group failed to produce proof of funds, sound familiar?
Luckily the attention isn't all on the the takeover saga as the lads have baffled the media with their recent results. Laying aloft the Coca Cola Championship table, recent results suggest, as I've said many times before, that with a new owner and a stable future, Newcastle United can regain their Premier League status.
We've had so many different prospective owners from Singapore to Ireland, from America to Hong Kong, but it's all turned out to be as expected, the brown stuff. It seems Barry Moat is the perfect owner but his bank balances are far from that, according to reports. Speaking to Sky News earlier this month, Keith Harris revealed that he expected that the takeover money will both come from abroad and at home, suggesting the fact Moat may actually have some foreign backing. Then again, how many times have we heard that before? Too many I'm afraid.
Comments welcome
⚫️ ⚪️
---
Share Article On:
---
Filed Under: