Moat's Toon takeover hopes hit for 5
Words by Kevin Doocey on .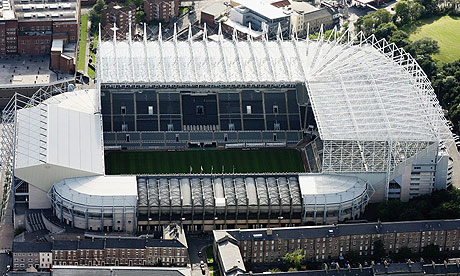 As the great Ed Harrison reported on nufcblog.com, the settlement of the Keegan case would leave to some more takeover stories and indeed ones that are far from relevant. Just as Barry Moat was set to seal a deal and we think he is still in the driving seat, new consortia come along, on top of the other two already witting against the local Tyneside businessman. Today brings the news that South Africans have entered the race too, just like last year, expect they had no money to back their interest, story of NUFC all summer.
We do hope this is sorted soon and that a permanent manager, and some new players are put in place. If we can manage that, then we have a chance of returning to the Premier League at first attempt.
However, with the latest change in news, and new 'bidders' making their way to the fore , I can't see Moat's takeover happening within the week if I'm being honest. For Moat, this must be a real pain, but only a fraction of what we've been going through the last few months.
We'd love if this was all sorted by tomorrow but when is anything ever simple on Tyneside?
Comments welcome 🙂
⚫️ ⚪️
---
Share Article On:
---
Filed Under: