Appointing Chris Hughton has it's Pros and Cons
Words by Kevin Doocey on .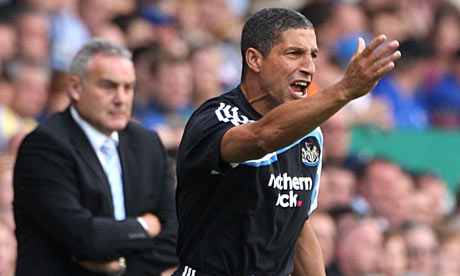 I'm sure we're all well aware that Chris Hughton is very close to becoming Newcastle United's new manager within the next few days. Ashley, who looks to have failed with his attempts to sell the club again, is set to appoint Hughton as manager in hope of bringing us back to the Premier League. Two losses in a row, on the road have yet again highlighted our liabilities and none less than a shortage of players. We've been preaching too long for new players and indeed the current squad have pleaded with Mike to loosen his purse strong. We still have to wait and see whether he does.
Speaking today Hughton said :
'The objective at the start of the season was to get this club promotion, and that hasn't changed,'

'Talks are ongoing, but from both parties' points of view, they want me to be the manager and I want to be the manager here.'
And while Chris is set to become full-time boss, his compatriot Gareth Southgate has departed from him beloved club, even after a home win against Derby. The chairman's motives to sack Gareth is quite unknown but we're pretty sure Southgate will be back as manager somewhere else, very soon indeed.
Both Southgate and Shearer were managers when their club were sent down and both are now looking for new jobs. Shearer, surely looking to get into management sooner or later.
Hughton is a very good coach, we know that. We also know that he's good at working with players which is his job I suppose. However, no offence to Chris, I don't think he's manager material, not at a club like Newcastle, just yet anyway.
Saying that, we can expect pure honesty from the former Irish international and a no-nonsense approach to things. He calmed Joey Barton and since then, there's been very little in the way of fall-outs in the Toon camp. This is very good and maybe Chris would work as manager, for one season at least.
The players want him as manager, the owner Mike Ashley does too, but as Newcastle fans, where do you stand on this issue?
Comments welcome 🙂
⚫️ ⚪️
---
Share Article On:
---
Filed Under: