Save the sacred St.James' Park – Sign Here
Words by Kevin Doocey on .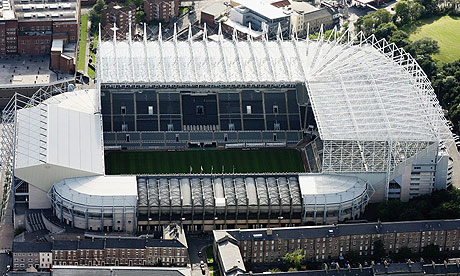 He says it's for extra commercial income and that the raised funds from it's sale will go straight to Chris Hughton transfer budget, 100% of it. However, Mike Ashley hasn't a clue of what he's attempting to do. He is meddling with Newcastle United history and inevitably putting yet another foot wrong as his terrible ownership continues. To show your disregard for even looking to change the name of our great stadium, I have provided a link to a petition. This petition was started by a 16-year old student from Florida by the name Bardia Khajenoori. Not only does this show that people are against it but it always signifies the support that is aboard for the great Toon Army.
To sign the petition, click Here
Save the famous name of St.James' Park.
Comments welcome 🙂
⚫️ ⚪️
---
Share Article On:
---
Filed Under: