Hughton in the hunt for Cleverley?
Words by Kevin Doocey on .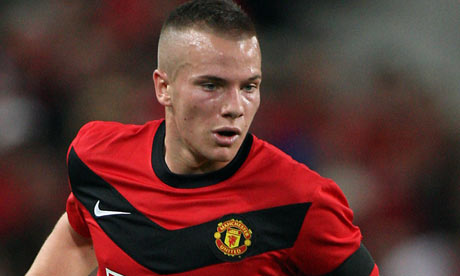 Reports today claim that Chris Hughton is looking at Manchester United's Tom Cleverley. It's no surprise that the tabloids combined have managed nearly five articles on Newcastle alone but if I'm honest, I wouldn't mind if this rumour is true. Cleverly who is on loan with Watford has showed glimpses of why he is indeed with Manchester United. So far, he's played 14 games, scored 5 goals and had 4 assists. For any midfielder, that's an impressive record, and even better when you're twenty years of age.
Cleverley also had a stint with Leicester when they were a League 1 side and impressed quite a bit it seems. Hughton does seem to like to track the progress of youngsters and indeed players like Cleverley are the right players for a club like Newcastle.
Too long we've signed overpaid 'have beens' and they end up injured and uninterested. If we can sign young players with ambition and a bit of quality then we can stay in the Premier League and surely that has to be at the back of Chris Hughton's mind as we approach the Christmas period.
However, saying this, I'd be surprised if Alex Ferguson let Tom go very quickly, or for the rumoured £2m fee. Aswell as this Newcastle won't be the only club interested in the England international. The again, you just never know. Who thought Michael Owen would've joined Newcastle when he did?
⚫️ ⚪️
---
Share Article On:
---
Filed Under: