West Brom close gap after Sheffield showdown
Words by Kevin Doocey on .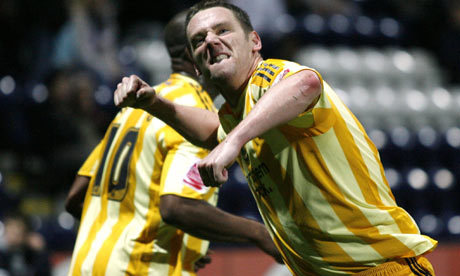 Another Kevin Nolan goal and indeed another one from Shola Ameobi. Still wasn't enough though. After 90 minutes of grueling and rumbustious play, it was yet again the home side that had the last laugh, with James O'Connor poking home in very controversial circumstances. Enough about that though, we were rusty today and in the end, not good enough to take home the three points on offer. Saying that, all credit to Sheffield Wednesday, they hadn't scored in quite a while and needed to pick up form sooner rather then later, a draw with the leaders will no doubt do the trick.
Things didn't start too well for us either, poor defending led to Sheffield Wednesday's opener, Luke Varney the scorer. An instant reply saw Danny Guthrie cross brilliantly for Kevin Nolan who for me, scored one of the best headers I've seen all season. Simply nodding the ball beyond a wrong footed Grant.
It wasn't to be the only time Grant was wrong footed with Shola Ameobi giving us the lead in the 22nd minute. At that stage, we'd scored two goals within three minutes.
However, it wasn't to be and James O'Connor tapped in after Luke Varney had dispossessed Steve Harper in mid-air, basketball style. It shouldn't have counted but the exact same can be said for Ameobi's, Shola was 2 feet offside, take nothing away from the finish though.
So after all of that, it meant West Brom's win at home to Peterborough closed the gap, and the margin could well get even smaller should Brom win their game in hand, in the very near future.
Needless to say, we won't get too downhearted because we know what this side is capable of. Chris is doing a very good job and morale is very high amongst the players, our position isn't too bad either 😉
Let's just hope that we manage three points at home to Derby on Monday, which will be our 3rd live game this month on TV.
Comments welcome 🙂
⚫️ ⚪️
---
Share Article On:
---
Filed Under: