Danny Shittu, Danny Simpson, Matthew Kilgallon & Jemaine Beckford all Toon bound?
Words by Kevin Doocey on .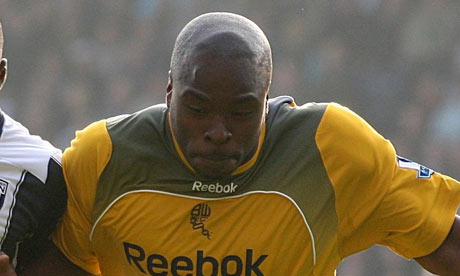 Sky Sports are reporting that Bolton's Danny Shittu could well arrive on Tyneside on a loan deal until the end of the season. The Nigerian hasn't really had much of a look in at the Reebok and with the arrival of Owen Coyle, Newcastle are hopeful they can borrow the 6'2 centre half. Just in case you don't know too much about him, he's 29 years of age, a Nigerian international and has played for a fair few clubs in his time. He's hoping Newcastle United will be his latest venture, to a mixed reaction of many a Toon fan so it seems.
Needless to say, Shittu could be quite good at Championship level and it's understood that QPR have been pipped at the post by Chris Hughton and his team for the Nigerian. Not only this, but a permanent deal for Danny Simpson also looks to be entering it's final stages., and I personally quite like this transfer.
Various sources indicate that Matthew Kilgallon will leave to a club for £1.75m this January, with us being the obvious targets. However, Kilgallon revealed that he turned a move to Burnley down, surprisingly rejecting a Premier League opportunity.
With the long drawn-out saga of Jermaine Beckford, we don't know what;s true and what is absolute rubbish regards this lads transfer. The latest says Leeds was £2.3m and Newcastle will only offer £1.5m. This could leave a stalemate, or one side eventually sways to the others.
If Kilgallon, Beckford, Simpson & Shittu all arrive then you can't fault Chris Hughton. He's acted pretty quickly and seems determined to bring people in, alongside some of Mike Ashley's cash.
Also would like to give a shout out to Peter Lovenkrands for his excellent hat-trick yesterday at home to Plymouth Argyle. It was the 'perfect' hat trick, one with his left foot, one with his right and a header. Been a while since I've saw that. Keep them coming Peter 😀
What do you guys thinks of all these transfer 'goings on'?
Comments welcome 🙂
⚫️ ⚪️
---
Share Article On:
---
Filed Under: