Newcastle's Friday fixture against Cardiff will prove vital
Words by Kevin Doocey on .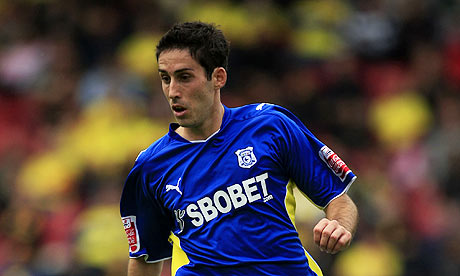 It's no lie to say that our clash with Cardiff City on Friday could prove the most important game we've played all season. I know every game is important and match with West Brom at St.James' Park only a few weeks ago was too a momentous clash. However, there's even more on the line in our upcoming fixture against Dave Jones men. Cardiff in flying form of late and Michael Chopra's back to scoring ways, not to even mention Peter Whittingham who has been fantastic for the Blue Birds this season. This game could make or break our season.
Alan Smith and his fellow colleagues are feeling the pressure now with a few draws of late, our latest away to Nigel Pearson's Leicester City.  However, if we do indeed mess up at home to Cardiff City on Friday, the title race will open up to more than Newcastle United, Nottingham Forest and West Brom, we'll see Cardiff move into a very threatening position.
With West Brom winning away to Ian Holloway's Blackpool, it sees them close the gap on Nottingham Forest. If we draw, or get beaten by City, then you can guess what the scenario will be.
I really think this will be a momentous game. If we win it'll inspire confidence into the team yet again, if we lose I wouldn't like to think what it'd mean for Newcastle United and our hopes of getting back to the Premier League at first attempt.
Needless to say, we should be there or there abouts come May, but it would be nice to win it outright and get back up with a bang. A Leon best hat-trick on Friday would be quite the tonic indeed.
Comments welcome 🙂
⚫️ ⚪️
---
Share Article On:
---
Filed Under: