Andy Carroll putting his career in doubt with the latest events on Tyneside
Words by Kevin Doocey on .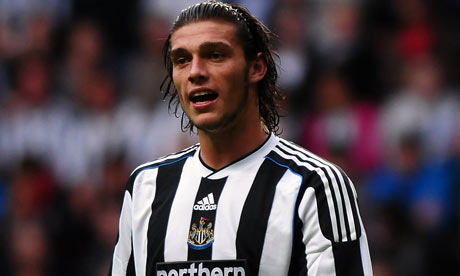 Foolish, selfish, ridiculous, childish, stupid, outrageous and more than anything, arrogant. The Andy Carroll story. Reportedly he's after breaking Steven Taylor's jaw in a Sunday training session and I needn't say anymore. Disgraceful from a Geordie born lad who was making great strides this season. Now however, his season is over as far as I'm concerned and he'll be extremely lucky to remain a Newcastle United player too. This is just utterly disgraceful and nothing less.
I really can't understand all of it but I knew at first sight that the story the Daily Mail was very close to accurate for a change. Carroll has been in trouble lately over a nightclub incident and indeed last season over his fist-throwing at Charles N'Zogbia.
Sounds familiar eh? Joey Barton springs to mind and I certainly wouldn't be surprised if Andy turned out the same because he simple doesn't seem to appreciate the life he lives. A great player yes, an increasingly poor reputation.
Just as we thought Joey Barton was calming down a bit one of our leading strikers is making the headlines for the wrong reasons today. Perhaps he was seriously aggravated by something Steven Taylor said because I'm sure it wasn't a random belt. Taylor is no angel either and we're expecting to hear a lot more over the coming days.
The reason it's arrogant is because we're top of the table, looking good for promotion and coming into the crucial part of the Coca Cola Champions campaign. This could upset the camp at Newcastle and we could lose tonight with the whole embargo hanging over the players.
Andy Carroll will definitely not be playing tonight and just as it seemed Steve Taylor was on the mend, he'll be out for another few weeks, thanks to Carroll of course. Perhaps I'm being a bit harsh but I can't get over the arrogance from Carroll here. You'd think he'd just address Taylor in a normal fashion rather than going breaking his jaw. Ridiculous.
Big game tonight, bad news surrounding the club and all about Steven Taylor texting Andy Carroll ex-girlfriend apparently. I'll say no more..
Comments welcome as always 🙂
⚫️ ⚪️
---
Share Article On:
---
Filed Under: