Newcastle track Samuel as Toon policies go out the window?
Words by Kevin Doocey on .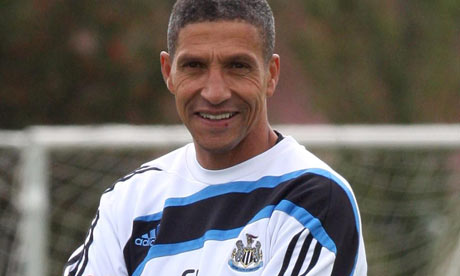 There's been lots of rumours floating around Tyneside in the last few days while the World Cup progresses nicely but one of them, regarding Bolton defender Jlloyd Samuel is some real news as Chris Hughton admitted an interest in the Trinidad & Tobago international. Samuel, now 29 may well be leaving the Reebok Stadium this year because he contract runs out very soon and Bolton Wanderers would be quite foolish not to cash in on him. However, the real question remains, where is this policy that Newcastle United supposedly have of buying young players with big potential and no one over the age of 26?
I can't say Samuel would be top of my shortlist for new signings on Tyneside however, he's a decent defender all the same. As I've said many a time, the days of splashing cash on Luque-esque type players are long gone and we'll have to survive the season on what we already have, plus a few additional, experienced figures I presume.
Whilst watching some of the football on offer today I couldn't help but be impressed by a certain Keisuke Honda of Japan. The attacking midfielder had a great game and his ability on the ball inevitably won the game for the Japanese. Perhaps aided by a lackluster and aging Denmark side, some of Honda's touches were sublime to say the least. His free-kick was excellently put away and of course he played a pivotal role on the final goal of the game.
With that said, Honda type players are the ones we'd like to see at Newcastle this forthcoming Premier League season. Young, energetic and with big potential. CSKA will try their hardest to keep hold of Honda for sure, but I have no doubt some clubs will be interested in the 24 year-old.
As a writer over at nufcblog.org mentioned, the Samuel approach perhaps signals that we do have some money to spend this summer albeit in very small quantities. If Samuel was to leave, I wouldn't expect it'd be much more than £600,000 - 800,000k.
What do you making of all this ?
Comments welcome 🙂
⚫️ ⚪️
---
Share Article On:
---
Filed Under: