Forget the World Cup and look forward to Newcastle United in the Premier League
Words by Kevin Doocey on .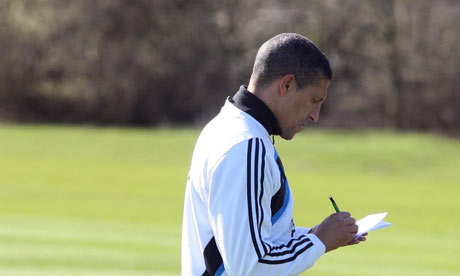 The usual hype of England in the World Cup, the talk of them winning it. The talk of Wayne Rooney establishing himself as the best English striker in football for a long long time, the chat of Fabio Capello leading the Three Lions to World Cup glory. The media expected, the country anticipated but the competition against produced same-old England. What could have been if the linesman actually opened his eyes and saw the Lampard 'goal'. Stop the nonsense, Germany totally outclassed England yesterday in Bloemfontein and were deserved winners.
Technically so much better, far more alert and even though this is a German side that are way off their peak, you'd have thought from their 4-1 win yesterday that it was a competition debut for the Englishmen.
That said, being Irish I felt just a little more justified after seeing Lampard's disallowed, in November of last year we had another terrible refereeing decision and it was worse than what happened in yesterdays game.
That said, it all comes back to FIFA and their nonsense of not implementing technology into football. We can understand a certain aspect of their stance, claiming it takes away the originality from football but what would we rather? Fairness and no disputes or goals of the usual, heartbreaking, gut-wrenching decisions by officials in the last few years.
With England out of the World Cup, the focus for us Magpie supporters is on the Premier League campaign in store. We have a tough season ahead of us and know what must be done. Avoiding relegation will be the main objective of Chris Hughton and the team, & hopefully we can do exactly that at first attempt.
There won't be too many signings this summer but hopefully we'll get in a few loans and some experienced heads to give us that edge come Christmas 2010 when the real gritty games will take place. There's talk of a new wage cap at £35,000 a week so that would mean that more than likely, loans are the plan.
With a determined bunch of players, patience and some faith, Newcastle can survive this grueling Premier League season in store, and above any other fans, we deserve some success.
Comments welcome 🙂
Oh, and for any of you internet savvy you might like to 'Follow' us on Twitter @TyneTime.
⚫️ ⚪️
---
Share Article On:
---
Filed Under: