Newcastle United looking to recruit Dan Gosling
Words by Kevin Doocey on .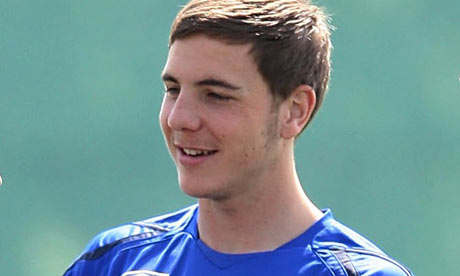 News from Sky Sports claim that Newcastle United are becoming extremely interested in Everton's Dan Gosling and may well swoop for the 20 year-old. Gosling, who has been in a tangle with new contract negotiations may well leave this club this summer and Chris Hughton seems keen to recruit the 2009 FA Cup 4th Round hero. I must say, I'd be really pleased with Gosling at Newcastle if we could manage it but we do have a of midfield players at the same time. He's also played a couple of times in the RB position and perhaps that's what Chris Hughton and co. are looking at.
We needn't doubt the fact that there will be tons of other clubs interested in him, from the Championship right up to the Premier League and the likes of Aston Villa or West Ham may well battle it out for his signature.
I think he'd be better off coming to Newcastle, playing in front of 52,000 fans and improving as a player. Let's remember, he's far from an accomplished midfielder as of now, but he has a bright future from the games I've seen him play in so far.
There will be more rumours about this lad and Newcastle in the coming days for sure, so we'll just have to see how things work out. I certainly wouldn't mind him at St.James' Park next season though.
Comments welcome 🙂
⚫️ ⚪️
---
Share Article On:
---
Filed Under: