Steven Taylor placed on transfer list by Newcastle United hierarchy
Words by Kevin Doocey on .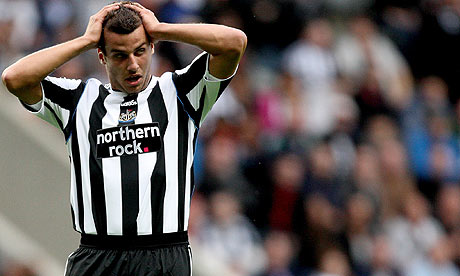 Taylor - Newcastle United have reportedly transfer listed the defender
Sky Sports News have broken quite a stunning story about Steven Taylor today, indeed claiming that Newcastle United have placed him on the transfer list. Taylor, who has had trouble with contract talks for quite a while now has supposedly gone a step too far in negotiations and with his demands, and now finds himself on the 'For Sale' list. NUFCBlog.org was where I saw this news first, and then Sky Sports themselves so credit to both. This is pretty interesting stuff to say the least, and replacements are already being lined up, in the shape of Marc Wilson and Boyata from Manchester City.
We'll keep you updated!
Follow us here on Twitter for more instant updates : www.twitter.com/tynetime
⚫️ ⚪️
---
Share Article On:
---
Filed Under: