Ben Arfa will join Newcastle United – Says Jean Claude Dassier
Words by Kevin Doocey on .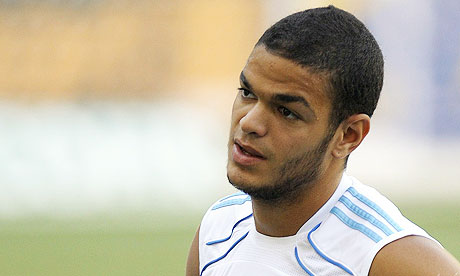 Ben Arfa - Will fly to Newcastle United to complete the loan move
One thing's for sure - Jean Claude Dassier likes talking and talk he will. According to GOAL.com, who can often be well off the mark on transfer stories, Ben Arfa will finally complete his long forlorn move to Newcastle United in the next couple of days. Now, we're only telling you what's in the news, but I'd be fairly sure that the Frenchman will indeed make the trip to St.James' to play in our Premier League campaign.
The move is rumoured to be costing in the region of £1.5m with an option to buy the French international for £5m after twenty-five games. Being perfectly honest, if this guy can perform like he can then £5m could be prove to be a very very prudent buy by Chris Hughton and his team.
Saying that, he's a piece of work (Ben Arfa) and will need to be told where exactly he stands at Newcastle United FC. If we can get that message through to him then I've every faith that the winger can repay us with some fine performances and some goals, a couple against Sunderland would be a good start! 😀
However, with that said, who knows what Dassier is saying. Ben Arfa could well line out in a Werder Bremen shirt this season although, German interest is meant to have faded in the last couple of days. Liverpool were also linked with the lad but it seems as if Roy Hodgson hasn't made a move for a flamboyant winger.
Anyway, only time will tell what will indeed happen to Ben Arfa, but Lord above - this has been one hell of haggle for a Frenchman. (Sound familiar?)
Comments always welcome 🙂
⚫️ ⚪️
---
Share Article On:
---
Filed Under: