Mike Ashley proves yet again what an incompetent, clueless owner he really is
Words by Kevin Doocey on .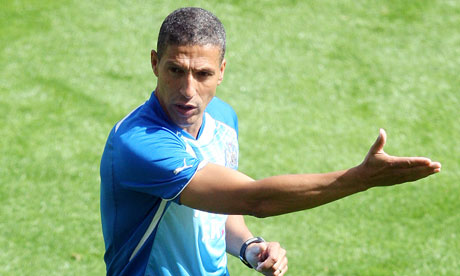 I heard at about 1.10pm roughly from a source at the club that Chris Hughton was on his way out of St.James' Park. It was shocking news to receive, especially for me when I was stuck on a three hour long bus journey. However, I wasn't sure whether it was confirmed or not. At 2pm that day (yesterday) Newcastle United confirmed that Chris Hughton had been sacked as manager of Newcastle United and the search for a replacement had already begun, with Peter Beardsley taking charge of the Liverpool game forthcoming. It then sank in. The man that Mike Ashley has sacked, was the best thing that happened to Newcastle United since Bobby Robson. The way he conducted himself, modest, efficiently and without any complaints. A breath of fresh air for anyone who supported Newcastle United in the slightest.
The man who brought us from the Championship to the 11th in the Premier League. The man who had turned Andy Carroll into a Premier League class striker, the guy who had revitalised Joey Barton into an excellent midfielder, and the fella who was hugely responsible for our 5-1 thrashing of our bitter rivals Sunderland at Halloween.
You would reward Hughton with a new 3 year contract, £35,000 a week and a bonus of £400,000 if he managed to keep Newcastle United in the Premier League at first attempt. Oh but no, Mike Ashley, Derek Llambias came to the decision that it would be best if Hughton was sacked at Christmas and that we forget about all the stability, good-feel factor that the Irishman had brought to the club.
It maddens me to think that Ashley had the balls to tell Chris that he time was up at Newcastle United when quite frankly Mike's time should have been well up over a year ago. What's even more gut-wrenching for NUFC  fans, is that just as it seemed the owner was making slight amends for his mishaps of bygone years, he goes and does the worst thing possible by sacking Chris. I mean, it really cannot get any worse than this. How stupid is the man?
This a guy who is a millionaire, who makes money from selling cheaply imported, child labour supporting Asian textiles.
In what way does he think he has any clue about the game, about what's best for the club, whether we need more managerial experience? He doesn't, Ashley hasn't a clue about the game, and to be quite honest, I'm amazed that this guy has made himself a millionaire.
As my title suggests, the sacking of Chris has really proven, (as if we didn't know already) what an incompetent, clueless, arrogant owner Mike is. We know he probably saved us from possible financial meltdown - but he was responsible for relegation. 13 managers in the last 13 years - truly incredible form Mike, well done.
The best manager we've had in year upon years, is sacked for doing absolutely nothing wrong.
Chris was loved by the players, staff at the club and more importantly in the supporters. We were right behind the man, the Toon fans sang in the terraces even during the Brom defeat of how much of a legend Chris is.
Some other team will appoint Chris as manager, and they'll enjoy success because Hughton is capable of delivering it, just like he did with Newcastle United.
It makes sick to think of anyone else besides Chris being manager and now Mike Ashley has upstaged another drama at St.James' Park.
The man should be ashamed of himself, of what he has done, of who he has put beside him on the board.
You have sacked the best manager we'll have had in years. If the conditions under which Chris has worked are true, then he should have walked away from the owner and NUFC after promotion. Yet no, Hughton's dignity and respect for the club kept him in the job, and a great job he was doing until the 6/12/10.
However, Chris Hughton walks away from St.James' Park with his dignity, and achievements under his belt. There's no doubt in my mind that he would have saved Newcastle United from relegation this season, and was very much on course to do it.
Thanks for everything Chris, appreciate it!
Comments welcome 🙂
⚫️ ⚪️
---
Share Article On:
---
Filed Under: