Indian plans £260m offer for Newcastle United when 2011/12 Premier League status is confirmed
Words by Kevin Doocey on .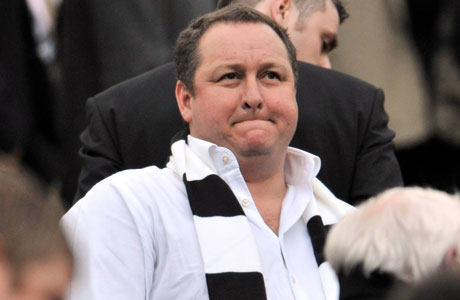 Pull the other one one might say. However, news is news. According for the Sunday Mirror; Newcastle United could be owned by a wealthy Indian in the summer, should they confirm Premier League safety. A £260m figure is being touted as the price tag Anil Ambani is willing to offer Mike, but the real question is: would the smart-minded Englishman accept that bundle of notes? Again, take this with a rather large pinch of salt because I expect it to be utter tosh, per usual. With that said, the article in which covers it isn't one paragraph. It's quite a lengthy one which you don't often see associated with dramatic headlines in football.
Anil Ambani has been linked with buying Newcastle United before if memory serves me correctly, and apparently he pulled out of a deal two seasons ago when NUFC were a Premier League team; due to the resignation of Kevin Keegan as manager.
Who is to know though, with these reports originating in the Indian media in the last few hours.
Alan Pardew was earlier quoted as saying:
"Mike will only do sell if it allows the club to be in a much better financial ­position than it is now."
Could Newcastle United really be up for sale this summer?
Would we like to see Indian owner? I know I wouldn't and as stupid as Ashley has been; he has kept the finances in order alongside helping establish a very very promising youth team an academy.
We can only wait and see, but per usual the rumours of an imminent sale will circle around St.James' Park.
More to follow.
⚫️ ⚪️
---
Share Article On:
---
Filed Under: