John Carew would be a worthwhile signing for Newcastle United
Words by Kevin Doocey on .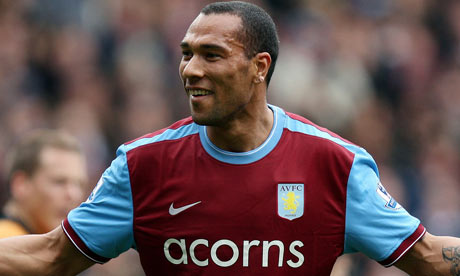 Carew - Released by Aston Villa today after completing loan spell at Stoke City
I have always been a fan of John Carew and was quite disappointed to see him go to Villa first, especially as a swap deal for Milan Baros. His first season with Villa saw him produce 3 goals in 11 appearances, his first happened to come against us when we beat them 3-1. A strong, combative CF is what Carew brings to the plate. He is awkward for defenders and he is something we could do with, since Andy Carroll's departure in January. Today Aston Villa Official Website confirmed that Carew, alongside Nigel Reo-Coker, Robert Pires and a bunch of other youth players had been released. There will be no shortage for either of Reo-Coker or Carew as both are proven players. Earlier this season we were linked with a move for Nigel but the rest they say is history.
I for one, would love to see Carew on Tyneside - I think he has a lot of offer even at the age of 31. If we could get one good season out of him next year then we'd have done alright. He has the ability to score goals, both with his feet and with his head, considering his is all of 6'4.
To be honest, looking at his record at all the clubs he has been with - he has managed to score with everyone of them. From 07-10 he hit double figures for Villa in each season; that alone is a feat in itself.
He might not fit our structure of young players, and potential stars, but for a season or two he could do a fine job up front. Mind you, he could also tutor Nile Ranger and improve his game whilst on Tyneside.
I have no doubt that the Norwegian would be interested in playing for NUFC, and playing his final days out in front of 50,000 odd roaring fans.
As for his wages - I can't imagine he'd demand a huge lot, although it has been known that he wasn't shy of a bumper contract; then again who isn't? If we could agree terms of wages perhaps of £35,000 or so, keep him fit, then this deal could work for us.
I've always been a fan of Carew, and always thought he brings goals wherever he goes - hopefully Alan Pardew can spot this as unlikely as it may be. I'd be looking to sign him, but you may have a different opinion - let's be hearing it in the comments section!
Comments welcome! 🙂
⚫️ ⚪️
---
Share Article On:
---
Filed Under: