Modibo Maiga fails Newcastle United medical due to knee injury?
Words by Kevin Doocey on .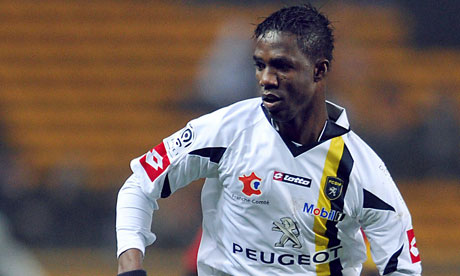 Maiga - Newcastle United January transfer deal off after failed medical
It's being reported on Twitter that Modibo Maiga has failed his medical with Newcastle United in the last couple of days following worries about his knee. L'Equipe have apparently publicised that Maiga will not join Alan Pardew's side in January now, and that our attentions will turn to Oliver Giroud - who has been linked with us consistently for the past few weeks .
His agent had this to say:
I am disappointed at this turn of events responded the player's agent, Karim Aklil. 'Modibo is in perfect physical condition, which was confirmed by one of the leading experts in the field'
So that's pretty interesting. Newcastle United's medical team turning down the chance to sign Modibo due to the seriousness of his knee condition. To be honest, this is the first I heard of Maiga having a knee injury so perhaps we might dodge a bullet by not signing him, although you never know; the move might well be still on. The medical team may carry out more tests and decide for definite.
For anyone interested in reading the article on the website, here it is.
Your thoughts?
⚫️ ⚪️
---
Share Article On:
---
Filed Under: