Newcastle United increase offer to £4m for West Ham defender
Words by Kevin Doocey on .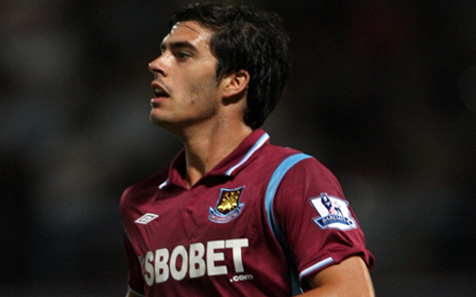 Tomkins - Second offer lodged for West Ham defender after £2.5m was rejected
It's believed that Newcastle United have made another bid for West Ham defender James Tomkins after their initial £2.5m offer was rebuffed over three weeks ago. With Steven Taylor out for the season following an achilles injury, Alan Pardew and his recruitment team have been out in full force looking for a replacement, with the Championship defender their number one target. Tomkins is regarded as one of West Ham's better prospects at the moment and former Toon manager Sam Allardyce, now the main man at the Hammers is adamant that he can keep the former England U-21 international at the London side.
The interesting thing about this is; a retired football agent who I won't name, although you might know his name already, is claiming that Tomkins will hand in a transfer request at West Ham in order to force a move away - based on guidance from one of Tomkins advisors. That advisor happened to be involved in Andy Carroll's famous move away from St.James' Park where Carroll reportedly handed in a transfer request as well. All very convenient to say the least.
Either way, Tomkins isn't expected to be a West Ham player by the end of January, with West Ham trying to get the best price they can for one of their main performers of the season so far, despite David Gold claiming that the defender 'is not for sale' just today.
Tottenham are expected to join the race for him, and up the ante, as well as upping the price. If they do want him then he'll be a Spurs player by January's end - we won't match their price if they do bid, and he'll opt for a stay in London as well, not to mention Spurs' formidable Premier League position.
It'll be interesting to see how this fares out, I for one would love to see the 22 year old join NUFC as he's well able to hold his own against the best of them, at least it seems so from what I've watched of him in both the Premier League and the nPower Championship.
Time is a great teller..
Comments welcome 🙂
⚫️ ⚪️
---
Share Article On:
---
Filed Under: