Adrian Mariappa 'priority target' for Newcastle United before close of window
Words by Kevin Doocey on .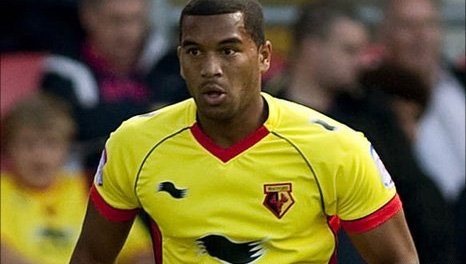 Mariappa - Being linked with a £3m move to Newcastle United before deadline
With just over a week to go in the January transfer window, Alan Pardew is looking to add another couple of faces to an already encouraging squad. With Steven Taylor out for the remainder of the season, it has been well documented that attentions have turned to recruiting a defender. The latest of a long list of linked players is Watford's Adrian Mariappa, their 25 year-old English centre back.
With James Tomkins having signed a new long-term contract at West Ham only days ago, an immediate move to the North-East has been deferred until the summer at least, and Mariappa is now seemingly looking like our main target in this window.
A lot of you might not know much about Mariappa, but I expect that a lot of people would have seen this guy play; both in the Premier League and against us in the Championship a couple of years ago.
Indeed, I thought Mariappa was a lot older than he actually is - seems like he has been in the Watford starting eleven for years.
The latest rumour comes from the Sunday Sun, who are labeling the defender as Newcastle's 'priority target'.
The fee mentioned is in the region of £3m - which to be quite honest about it, I can't see us paying all that for him as experienced as he may be!
Have a feeling we'll bring in a defender that hasn't been linked to us once this season, and more than likely that we've never heard of before - or vaguely at the least.
What's your thoughts on Mariappa? Would the guy succeed on Tyneside? Would he challenge Williamson/Coloccini/Taylor for a starting role?
Both Watford and NUFC fans opinions welcome of course. 🙂
⚫️ ⚪️
---
Share Article On:
---
Filed Under: