Newcastle United representatives already 'in talks' with Wilfried Zaha
Words by Kevin Doocey on .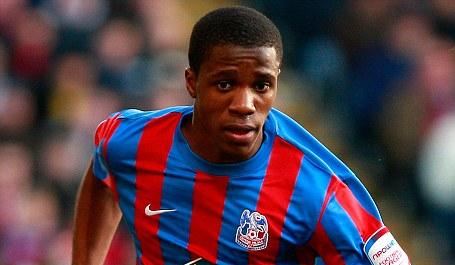 Zaha - Future could be decided by end of January after Palace's cup exit
With just under a week to go in the January transfer window, Newcastle United are looking to add another player or two to the squad. A defenders arrival is imminent at St.James' Park, indeed a deal is expected to be sorted out within the next three days all going well. However, the Newcastle hierarchy has been alerted by Wilfried Zaha's availability. The future of the exciting forward was set to be talked about and decided upon whenever Crystal Palace were eliminated from the League Cup, and yesterday, in the most heartbreaking fashion - Dougie Freedman's team crashed out via penalties.
The Chronicle Live are reporting that Newcastle United are already in talks with Zaha's representatives about thrashing out a deal, or finding out what it would take to lure the forward to Newcastle however, we'll face immense competition for this guys signature - you can be sure of that.
The likes of Manchester United, Arsenal and Liverpool have all been strongly linked with Zaha, although if he was to base his decision on current Premier League team positions - then we wouldn't be last in his pecking order! 😀
To be honest, I would be very surprised if we agreed a fee with Palace for Wilfried. With £9m already spent in the window I can only see us just going over double figures for a January total; with two or three million for a defender.
Zaha would fetch something in the region of £10m alone, perhaps even more considering he is English.
Newcastle United do however, have a couple of aces up their sleeve if a move was to materialise.
Crystal Palace are still recovering from administration and could have their hand forced into a deal to clear any more outstanding debts. As well as that, first team football would almost be guaranteed to Zaha if he was to choose NUFC; the same cannot be said for Liverpool or Manchester United.
Only time will tell, but as I've mentioned above - The Chronicle Live believe that talks are taking place between NUFC and Zaha's men over a possible deal as we speak. Whether anything actually happens is another thing.
First and foremost - we need a defender.
Comments welcome 🙂
⚫️ ⚪️
---
Share Article On:
---
Filed Under: