Newcastle United 1-1 Sunderland: The tenacious Tyne-Wear derby in pictures
Words by Kevin Doocey on .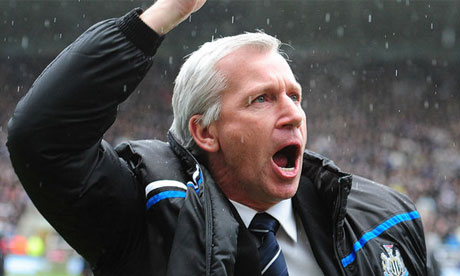 Pardew - Did himself no favours with an embarrassing celebration for penalty
Well, well, well. Another derby. Another fixture against Sunderland that we haven't lost despite playing relatively below par for a chunk of it. However, yet another game that we could've and ultimately probably should have won. A missed penalty in the final ten minutes, and a glorious opportunity in the area that fell to none other than Mike Williamson - chances that could have won us the game. With that said, it was a very entertaining affair; staff and players of both sides displaying passion and fight, in more ways than one. However, rather than get into a detailed match report like ones I'm sure you will have read already -
Tyne Time has provided some pictures to tell the majority of story today, at a sell-out St.James' Park. Enjoy.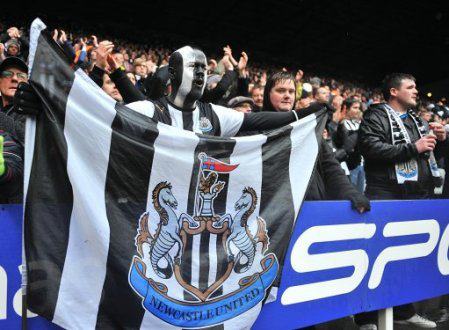 Fans - Preparing for what was to be a feisty Tyne-Wear Derby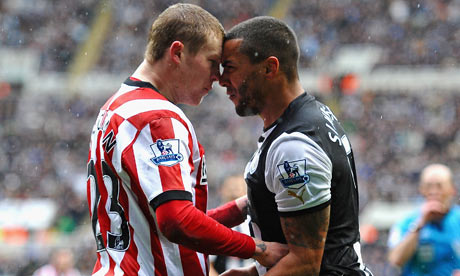 McClean - Wild challenge sparked reaction from Simpson & team-wide scuffle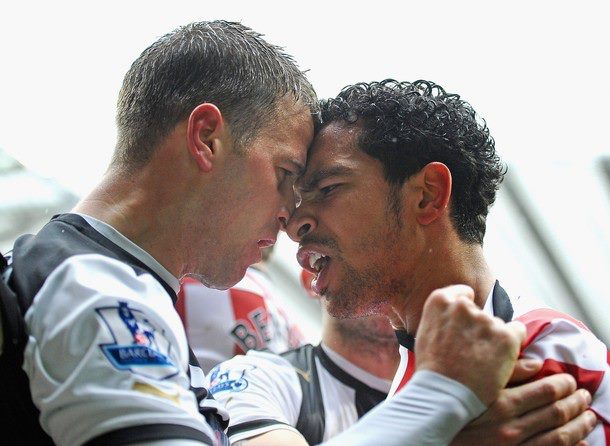 Taylor - Taking no nonsense from Kieran Richardson follow McClean challenge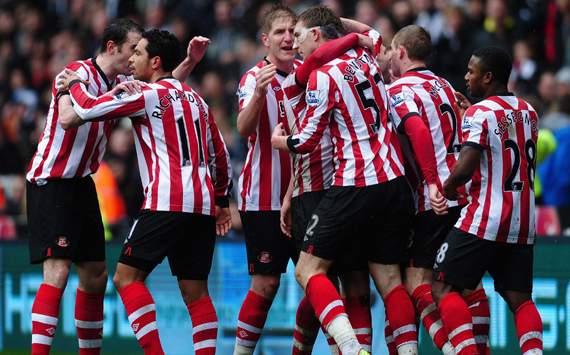 SAFC - Their players congratulate Nicklas Bendtner his annual goal at SJP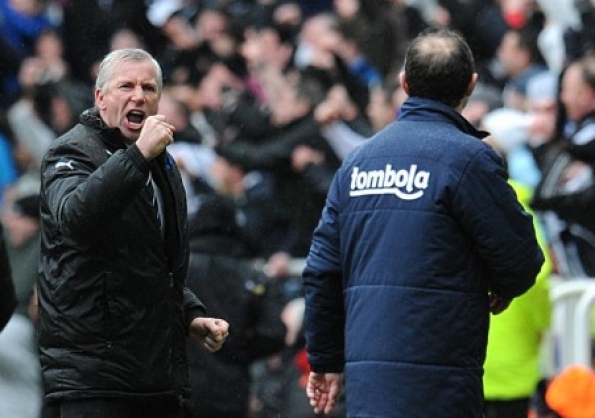 Pardew - Acted foolishly towards Martin O'Neill when Ameobi won penalty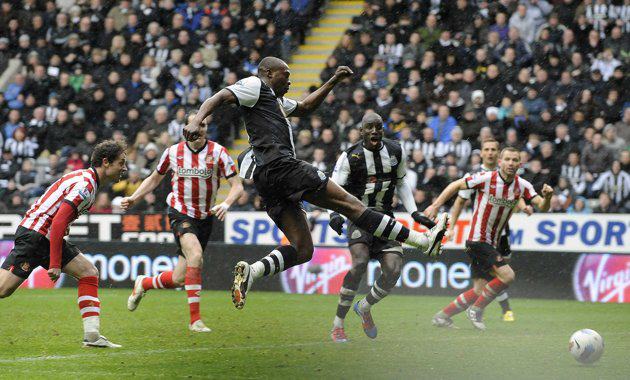 Ameobi - Turned Newcastle United's savour stealing in at the far post to even things up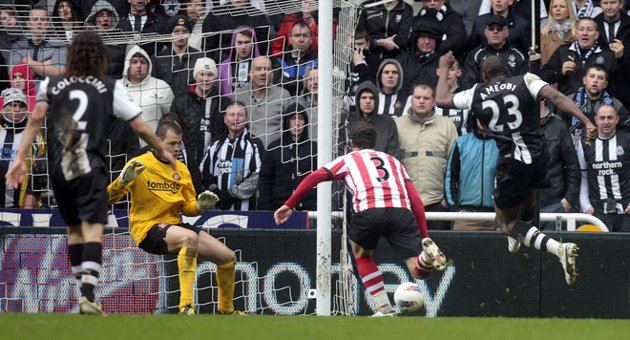 Ameobi - Scores his routine goal against Sunderland saves Newcastle United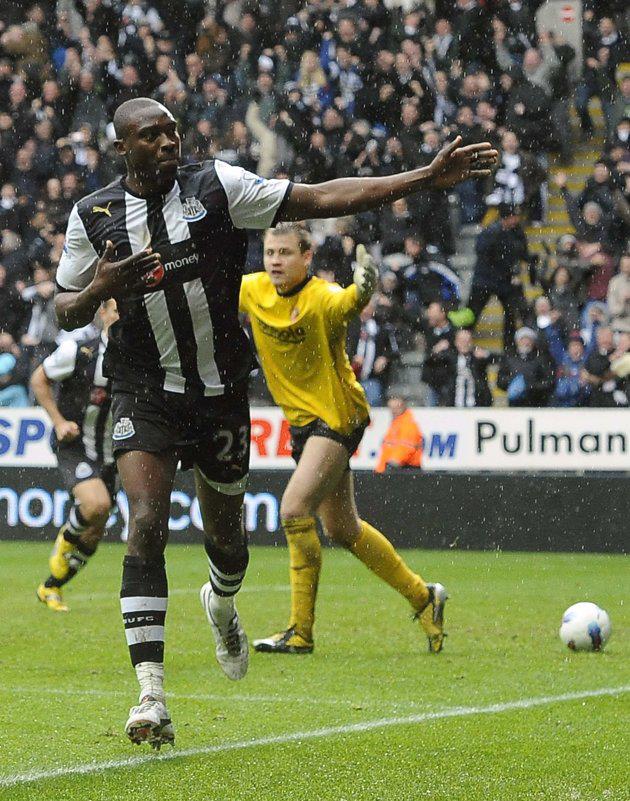 Ameobi - 7 goals in 12 games against Sunderland in his career so far; more than any other player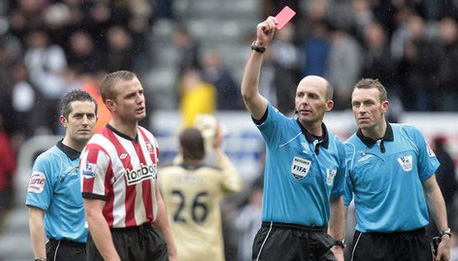 Cattermole - Sent off by Mike Dean after the FT whistle for verbal insults
Feel free to Tweet this article below or share it on Facebook.
Also - make sure you've liked our page here, and are following us over on Twitter as well!
Comments welcome as always 🙂
⚫️ ⚪️
---
Share Article On:
---
Filed Under: