Graham Carr in France scouting players as we speak
Words by Kevin Doocey on .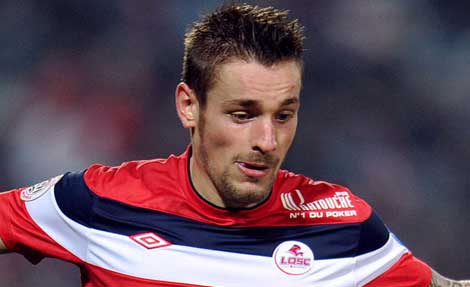 Debuchy - On a long list of players in France that NUFC are interested
After already luring the likes of Ben Arfa, Cabaye, Marveaux and Mehdi Abeid from France, Graham Carr in already working on new transfer targets as the season draws to a close. In a recent interview, Alan Pardew confirmed that work was already under way for next season, as Newcastle United hope to build on what has been quite honestly, a phenomenal second season in the Premier League since our return from the Championship. We currently lay 4th, 3 points ahead of Spurs and a game in hand over Arsenal, while trailing them by only 3 points. Seemingly, we are following a similar suit to this time last season where I'm sure we were running the rule over Yohan, Demba and even Davide.
When asked on whether there were plans being made for the next campaign, Pardew replied:
"I spoke to Graham [Carr], he is in France all weekend. We're looking at one or two players that we think might help us and we've got to be on guard.'
It's very positive to hear that we are looking at targets already and hopefully, within the first month of the transfer window reopening we'll have a couple of defenders brought in. One of those players that I am sure Carr will be watching/have watched this weekend is Mathieu Debuchy - the Lille midfielder/fullback.
Yohan - who had a stunning game against Stoke yesterday - said that Debuchy would like to come to England, and perhaps even Newcastle. Cabaye's friendship with Debuchy could be a deciding factor in us signing the Frenchman ahead of other teams this summer.
I've heard a lot of good things about Debuchy but being honest, I've only ever seen him play once or twice but he seems a pretty neat player I have to say. Of course Graham Carr knows a player when he sees one and we trust the former Spurs scout with his judgments mainly because they'll been nothing less than remarkable so far.
We are looking for value for money still, but perhaps we are now able to attract a player that some of the bigger clubs are after - it would be nice to have some young talent turn the likes of Manchester/Liverpool clubs down in favour of a move to St.James' Park.
While that scouting goes on, Newcastle United will have a short rest ahead of their clash with Wigan Athletic on Saturday coming. A win in this game could well see NUFC strengthen their grip on a Champions League spot, amazing achievement.
Either way - we're still playing European football next year. Unbelievable Jeff! 😀
Comments welcome as always, and be sure to vote on our poll below if you haven't already - cheers!
⚫️ ⚪️
---
Share Article On:
---
Filed Under: