Pieters wants Newcastle United move – but do we want him?
Words by Kevin Doocey on .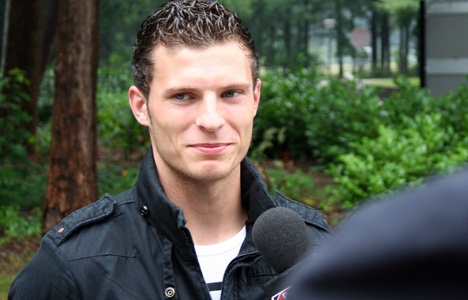 Pieters - Eager to join Newcastle according to his agent
The agent of Erik Pieters has today confirmed that the Dutch international is indeed interested in a move to Newcastle United after months of being linked. Pieters, who is getting ready for the coming EURO2012 in Poland and Ukraine has a great friendship with our keeper Tim Krul and on numerous occasions has been spotted on Twitter talking about Newcastle United and hoping they keep their push on for the remaining 4 games. We were strongly rumoured to have been unveiling Pieters last summer but it never materialised, however, it seems as if the summer of 2012 may be a year where NUFC work even quicker in the market and secure their targets.
His agent, speaking today said:
'He was interested last year,'
'Newcastle United is a fantastic club and I know that Erik follows them because of his friendship with Tim Krul. '
With everything said, and of course it is good to see players are interested in moving to NUFC this summer (who wouldn't at the minute) - do we really need him?
I mean we have Ryan Taylor who can do an good job at LB, as well as Shane Ferguson and of course: Davide Santon.
I think Santon will be first choice left back come the new season as his recent performances have been excellent.
So if we've more than a couple of LB's in the squad - where does Pieters fit in? He has been known to fill gaps in both centre-back and right-back in his time at PSV.
Do we want him?
Comments welcome as always 🙂
⚫️ ⚪️
---
Share Article On:
---
Filed Under: