When is the last time Newcastle United have had so many..
Words by Kevin Doocey on .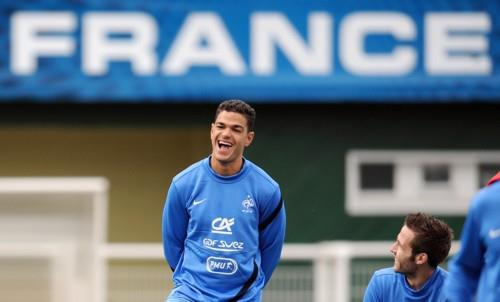 Benny - Making the French squad a testament to his work since the horrid broken leg
NUFC players heading to a major tournament? World Cup 2010, Jonas Gutierrez featured for Argentina, was there anyone else in South Africa on Newcastle United's books? Euro 2008? Can't say I remember anyone representing NUFC at the tournament. This year however, Hatem Ben Arfa, Yohan Cabaye and Tim Krul look likely to go. For a European championship, that is a pretty impressive showing, and a testament to Newcastle United's fantastic season; especially when two of the three are part of a potential Euro 2012 winning team, in France. For Ben Arfa, it really caps - should he go, and it looks likely - a brilliant come back from a broken, an injury that is probably the toughest out of all to return from.
After a very good showing in the Premier League, both Cabaye and Ben Arfa have caught Laurent Blanc's attention and realistically, could both start against England in the group stage game. Somehow, I've got the feeling France could give England a good beating if they're on form, but you never know what surprises Roy Hodgson might pull out.
Tim Krul on the other hand will head to Poland and Ukraine, probably as back-up for Holland's first choice keeper. Although, you never know, after an excellent first starting season in the Premier League - he might nip ahead of the other contenders and grab the #1 shirt himself.
Basically, I think it's very encouraging to see that we have so many representing NUFC at a major footballing tournament. Of course if things go too well for our lads then they'll be sought after, as every manager in the world will be watching the competition!
A quick glance at the odds will tell you Spain and Germany are the favourites, with the Netherlands and England not far behind. A cheeky punt on France is about the only value to be had in my opinion. After all, they have to restore the nations pride following a disgraceful World Cup showing. I think they might surprise a few, and would love if our two lads (Benny and Yohan) were involved in it.
Comments welcome as always 🙂
⚫️ ⚪️
---
Share Article On:
---
Filed Under: