Deal for Danny Guthrie's replacement all but complete
Words by Kevin Doocey on .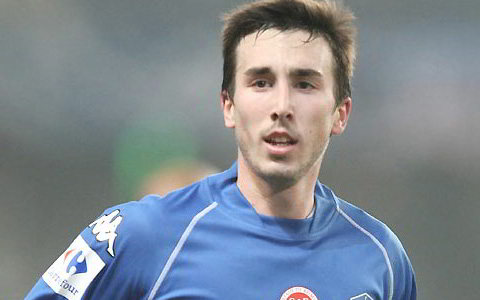 Amalfitano - Is expected to arrive at St.James' in the coming days
With Danny Guthrie set for a move away from Newcastle United, Alan Pardew and the club hierarchy are just waiting to announce the signing of Romain Amalfitano. Graham Carr and co. have spotted what they think might be the next gem to emerge from France, for a minimal fee - a few hundred thousand even. Although the Reims midfielder has been tight lipped over any potential move away from France, it is understood, and according to L'Equipe that the deal is indeed done, and that he'll be announced as a Newcastle United player possibly in the coming days, or in the next few weeks. I haven't watched him play so I don't know what he's like but I think it's fair to say that we trust the men in charge of transfers at this stage.
When asked about where his future, he only had this to say:
'Everyone will know at the end of the season where I will be playing my football next season.'
To me at least, this is a clear indication that he's on his way somewhere else.
It is worth noting that he hasn't played at the top level in French football and will probably require a year or two to get him to NUFC's standard. He'll certainly be backup for Yohan Cabaye, but you never know what surprises he might spring.
I for one happen to be quite excited about his potential.
Without much else to say; here's a quick video of him and his goals, some very impressive strikes it has to be said, regardless of the league:
Comments welcome as always!
⚫️ ⚪️
---
Share Article On:
---
Filed Under: