VfB Stuttgart defender snubs Newcastle United offer
Words by Kevin Doocey on .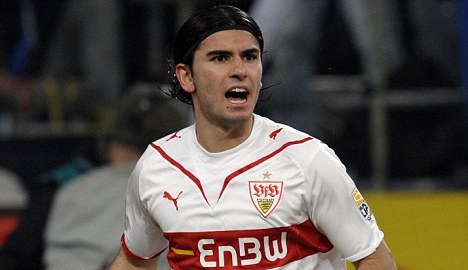 #### Tasci - 25 year old German centre-back held in high regard
Reports today are suggesting that VfB Stuttgart defender Serdar Tasci has turned down approaches from Newcastle United, and indeed Spurs. The German - 25 years-old - is just recovering from an sprained knee ligaments and it seems as if he has a transfer clause in his contract allowing him to leave for a predetermined fee, a fee which hasn't been revealed. Tasci, is a talented footballer, and is captain at Stuttgart if memory serves me correctly. However, he doesn't seem interested in signing for either NUFC or Spurs so our interest may end here.
The news originates from this article: 'Tasci ist nicht reif für die Insel'
The article about Tasci adds that there's no point joining Spurs or Newcastle because they are, like Stuttgart, in the Europa League. However, if a CL team came calling, then he may examine his options.
Thanks to Neil Snowdown for the quick translation, and cheers to all our posters in the comments section. We've established what it is Tasci has to say.
It's quite ironic that we're trying to get more players by activating their release clauses, while desperately vying off interest on Demba Ba's contract situation.
What's your thoughts of Tasci?
⚫️ ⚪️
---
Share Article On:
---
Filed Under: