Newcastle United's summer spending could reach £20m
Words by Kevin Doocey on .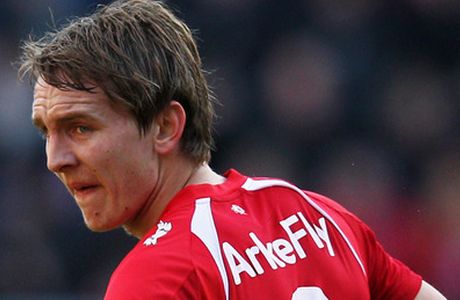 #### de Jong - Newcastle are still hoping to land the forward despite £10m valuation
Astoundingly, this summer's transfer window could see Newcastle United spending upwards of £20m as their pursuit of FC Twente forward Luuk de Jong, and endeavours to sign Mathieu Debuchy continue. de Jong, who has been subject to a £8.5m bid from NUFC would welcome a move to the Premier League, however, his club would like to receive a fee closer to £10m before letting their star man go. A £4m bid for Mathieu Debuchy has also been considered by the Lille hierarchy, but they too would like a couple of million more. If Newcastle were to agree to £9.5m & £6.5m fees respectively - it would see a 'capital outlay' of £16m - and that is before the prospect of Vurnon Anita arriving from Ajax or whoever else for that matter.
Debuchy as it has been mentioned countless time before, is the main target in this window. We need a new right-back and pronto. While it would be desirable to add another forward to the ranks realistically, we could go without signing one, especially if a fee cannot be agreed on in the next week or so. And, despite reports linking us to Ola Toivonen - his name isn't even in the hat as far as NUFC are concerned.
Of course, there is the real possibility that Demba Ba won't be a Newcastle United player come the end of the window, however, the approaches for de Jong are not a contingency plan should the Senegalese striker depart St.James' Park.
It is a bit hard to believe that between the potential arrivals of de Jong and Debuchy that we will be close to spending £20m - a large remainder of the Andy Carroll fee? Either way, I relish the prospect of luring Debuchy and de Jong to NUFC as I think they are both very exciting players.
If we are to lure these two in the next month then the signing of Anita, which does look increasingly unlikely, would exceed spending spree of £20m. With that said, I'd expect a minimum of three more players in the door before the window slams shut in September, excluding Romain Amalfitano and the expected arrival of Curtis Good.
No pressure Alan!
Comments welcome as always 🙂
⚫️ ⚪️
---
Share Article On:
---
Filed Under: