Newcastle United offering cash deal to FC Twente for de Jong
Words by Kevin Doocey on .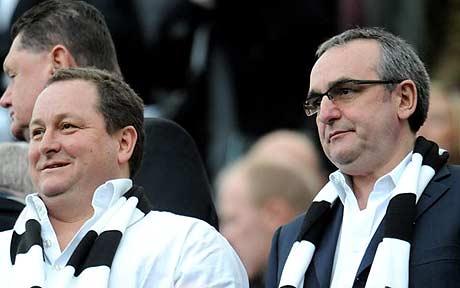 Llambias - Has flown over with Lee Charnley to agree a fee for FC Twente's #9
When Derek Llambias boards a plane to Holland for Newcastle United related business, you know something big is happening. The latest update in the Luuk de Jong situation is that we have a delegation over in the Netherlands to hopefully agree a fee for the forward and begin contract negotiations - before the striker makes a Europa League performance and inevitably, deem him ineligible for European action in a NUFC shirt. The potential signing of the 21 year-old is with our European interests in mind. As we all know, we need plenty of legs to balance our European endeavours with our Premier League campaign.
Despite news bouncing around that NUFC will have to pay a 'silly fee' to land the Dutchman, cash payment will be enough to tempt the management at FC Twente into accepting a bid. Rather than spreading out the fee over a couple of years, or base it on performances related installments - Newcastle United are offering €12m in cash without any strings attached.
You won't find many other teams doing that nowadays, besides Manchester City that is.
I would be extremely surprised if this trip to Europe doesn't yield some progress, ie. we haven't just flown over to tend to the de Jong deal; we are also planning on talking to Ajax, and Lille over Mathieu Debuchy.
We have already submitted an improved offer for the French international and what we have offered, should be enough to allow us to talk to him.
Anita, is on our list of targets, but when it comes to the pecking order, he isn't on par with Debuchy or de Jong regards priority.
We can expect some developments in the next 3 days and without sticking my neck on the line too much here; I would be very surprised if we don't make significant progress with Debuchy and de Jong.
Stay tuned folks, and make sure you're following us on Twitter @TyneTime and if you haven't liked our Facebook page already, make sure you do.
Comments welcome 🙂
⚫️ ⚪️
---
Share Article On:
---
Filed Under: