NUFC turn their attentions to Marseille man as Carroll deal looks unlikely
Words by Kevin Doocey on .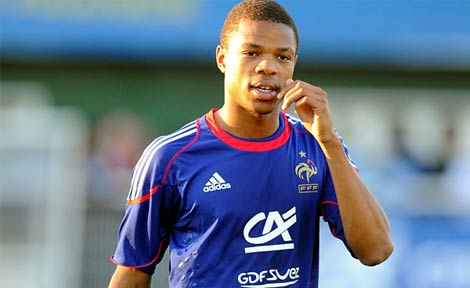 #### Rémy - A long term target of Newcastle United dating back to that 2009 season
It seems as if Newcastle United's attempts to lure Andy Carroll back to St.James' Park for a fee in the region of £15m has reached an impasse. Brendan Rodgers has today commented that nothing less than £20m will give any prospective clubs the chance to talk to Carroll, with the price tag a tad too high for Mike Ashley's liking. A fee in the region of £15-17m had been mooted by NUFC officials but it seems as if Liverpool aren't in any rush to sit down at the table with any Tyneside representatives after what has happened in the last year. Even if Newcastle United were to match Liverpool's evaluation of £20m, it would still mean that we banked £15m on Carroll on what someone might describe as a season long loan. We really do hold all the aces in this one.
The latest named to be linked with NUFC is a certain Loïc Rémy. If you don't know who he is, then you're guess is that he's French, and you'd be right. Rémy, is a very neat little player and if we managed to bring him to Newcastle, I for one would be just short of ecstatic.
I've always been impressed by Rémy any time I've seen him, and I think he's a bit of an undiscovered talent; he hasn't peaked just yet.
Arsenal and Spurs have also been credited with interest in the Frenchman and that tells you all you need to know about him. Saying that, Tottenham's interest was predominantly under Harry Redknapp, so maybe Andre Villas Boas won't keep him on their shortlist, who knows. Wenger on the other hand is likely to be pondering a move for him - especially with the potential departures of Robin van Persie, and even Theo Walcott.
In 2009, the season we went down - we actually had a £3m bid for Rémy rejected by Nice, with a fee of around £5m his sale price at the time. This time around, Rémy - who is in the last year of his contract - is likely to depart for no less than £12m.
€18m is suggested in various French newspapers, but for a guy in the last year of his contract, it's unlikely a Marseille team - that are indeed need of money - will rejected any fee reaching double figures. Maybe I'm wrong, but I cannot see Mike Ashley splashing £15m on a guy who could well be a free agent in June of next year.
If someone offered me the option of Rémy or Carroll I'd probably say Rémy because he would fit in seamlessly with the other French internationals in Ben Arfa, Cabaye, and hopefully - the soon to be Mathieu Debuchy. Carroll on the other hand, would require some fine tuning to adapt to our style of play.
Either way, it looks as if we're definitely in the market for another striker. Whether it'll be Loïc or Andy, I'm not sure - it might not be any of those, but we are willing to spend some money to push on further next season. Let's hope we get the Debuchy deal over the line first though.
Comments welcome 🙂
⚫️ ⚪️
---
Share Article On:
---
Filed Under: