How much are we willing to pay for Mathieu Debuchy?
Words by Kevin Doocey on .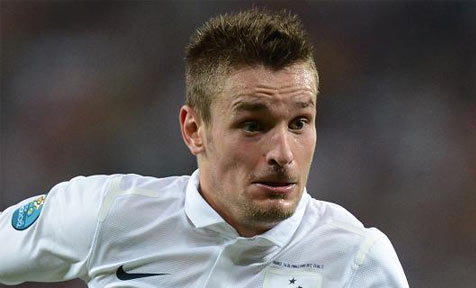 Debuchy - Reports him of arriving on Tyneside this week for medical
You get the feeling that if Newcastle United wanted Mathieu Debuchy that much, then we'd have signed him already. NUFC's first ever bid for the French international was somewhere in the region of £4m, and was indeed deemed insufficient. Since then - more than a month later - we haven't made any apparent progress with a deal. Despite the countless media reports that Mathieu is desperate to complete a move to St.James' Park and link up with Yohan, there hasn't been too much concrete evidence that the transfer is only a matter of days away. Almost a month ago, SkySports reported that we were 'very close' to a deal, but it seems as if Newcastle aren't going to be forced into anything, and that when/if Debuchy arrives - it will be on our terms.
€8m is the reported fee that will convince the French club to let their star man go, but it's not clear whether we are going to pay that much for him. Despite rumours that Debuchy is on Tyneside as we speak waiting to wrap up a move, most NUFC fans are in the dark.
Inter Milan has been linked as well, and the ever unreliable TalkSport claimed only a couple of days ago that the Italian giants were set to seal a move. Set to seal a move for a guy that only has eyes for St.James' Park - makes a lot of sense doesn't it?
You'd think £6m wouldn't be a problem for us, especially considering we are meant to have offered £7m for Vurnon Anita, and we're not particularly crying out for a man of his position. Is it sell on fees or clauses that are holding this deal up? I really don't know, but if we rate him as highly as it's thought we do - then you'd expect us to wrap up a deal in the coming week.
Personal terms have been agreed already, it is just a matter of agreeing on a mutually acceptable fee between clubs. Is it just me or is the whole Yohan Cabaye saga still lingering around in the Lille boardroom?
Hopefully things will sort themselves out soon!
Comments welcome 🙂
⚫️ ⚪️
---
Share Article On:
---
Filed Under: