Newcastle United eyeing up Leicester City defender
Words by Kevin Doocey on .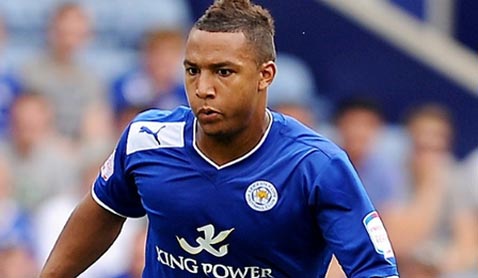 Moore - Talented central defender with one year left on his contract
Tonight, Newcastle United will get their European adventure underway in Greece, against Atromitos. With a likely forward line of Papiss Cissé and 17 year-old local lad, Adam Campbell - it's a gentle mix of experience and youth; something that will be extremely important throughout our Europa League campaign, should we manage to get past the challenge of this Greek side first. In the meantime, there's a little bit of news on a potential incoming at Newcastle United, in the shape of Leicester City's Liam Moore. SkySports claim ourselves, Spurs and West Brom are all interested in signing the CB, who at 19 years of age has enjoyed an impressive start in the first team, and as well as that - has only 1 year left on his contract.
Any interest from either of those three sides and you would expect Moore to jump ship, but it is purely interest at the moment and no official bids have gone in for the young Englishman. A quick look at his Wikipedia profile and you'll see he stands at a good height of 6'1. No incredibly tall for a CB, but one only needs to look at Fabricio Coloccini to see that height isn't everything in a centre-half.
It's always been known that Alan Pardew and the recruitment team are interested in bringing in bright young talent, and Liam Moore could be on their list. With just a year left on his contract, Pardew would expect a minimal fee for the former English U-17 international.
I can't say I've ever watched this fella play so I can't comment on his potential, or what he would bring to the development team but obviously if our interest in him is true; he must have the attributes to make a very solid CB.
Of course there's every chance he will want to stay at Leicester City, and pen a new long-term deal - and credit to him if he does that.
He knows that he won't be near the first team right away at West Brom, Spurs, or at St.James' Park so he might want to stay at a club that seemingly offer him consistent 1st team football.
Only time will tell, and all that..
Nevertheless, looking forward to the game tonight, will be great to see our lads in action in Europe and hopefully we'll return with 3 points for the home leg.
Comments welcome as always 🙂
⚫️ ⚪️
---
Share Article On:
---
Filed Under: