Tyne Time Competition: Win a year's subscription to a mag of your choice
Words by Kevin Doocey on .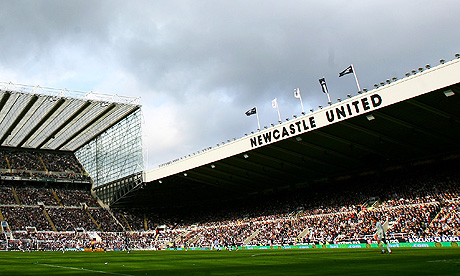 There isn't a huge amount of good news surrounding Newcastle United at the moment following recent Premier League losses, but we here at TyneTime have teamed with Zinio - the leading online news stand, to give 9 lucky readers a year-long digital subscription to their chosen sports magazine. All you have to do to enter the competition is fill out the correct answer to the question below and click send. Make sure to insert a correct email address as we will be using your address to allocate the year's free subscription. I also received a free subscription, and I must say I am looking forward to reading some of these well-respected mags.
There are 9 free subscriptions to give away, so be sure to enter — you might be one of the lucky ones.
Question: What was the score the last time Newcastle United played West Ham at Upton Park?
Magazine Choices: CHAMPIONS MATCHDAY, WORLD SOCCER, or FOUR FOUR TWO.
The competition closes tomorrow, at 7.45PM GMT, when the Champions League second leg between Real Madrid and Borussia Dortmund kicks off. Get your entries in quick, and best of luck!
⚫️ ⚪️
---
Share Article On:
---
Filed Under: