Tyne Time Competition: Win yourself Newcastle United's new jersey!
Words by Kevin Doocey on .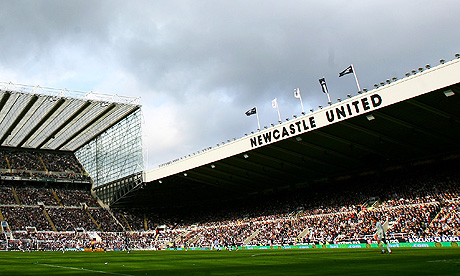 It has been a tough season at Newcastle United. Flirting with relegation, battling reports of a dressing-room split, losing in record fashion at St. James' Park, and having to watch long ball dross for much of the season. I know how it feels — supporting Newcastle United is not good for your health. So, since we've had a tough season and like myself, I'm sure many of you are already looking forward to next season; a new start, a new chance, perhaps even a new manager - the next 48 hours will determine that one. Anyway, I like to give something back to the readers as you might have noticed with the number of competitions that have appeared on this site. During the World Cup, we gave away a free Argentina jersey in association with Jonas and his endeavours in South Africa, during the Olympics in London we handed out a free limited digital camera, and most recently we gave away not one, but nine free year-long subscriptions to FourFourTwo. Sticking to the theme of free stuff, have a look at our next competition.
We have teamed up with Ladbrokes in conjunction with their release of Ladbrokes shoot game and we are giving away Newcastle United's new change kit for the 2013/14 Premier League season (next season).
It is very simple to enter, all you have to do answer the following question correctly and fill the relevant fields in the form below.
Remember, make sure you give a correct email address or we might not be able to get hold of you should you end up the lucky winner!
Question: Who scored Newcastle United's last headed goal?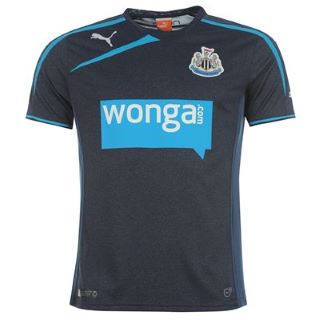 The deadline for entries midnight tomorrow night. (12pm/00:00)
This competition is a thank you from myself to you as readers. Running and maintaining a site can be difficult with other commitments, and sometimes there has been little or no activity on my part on this blog.
However, any time I have posted, people have read my articles and often sparked well thought debate in the comments section. So for all that and more, thanks for reading Tyne Time, and get entering! 🙂
⚫️ ⚪️
---
Share Article On:
---
Filed Under: