Mike Ashley unwilling to sell Newcastle at ANY price
Words by Kevin Doocey on .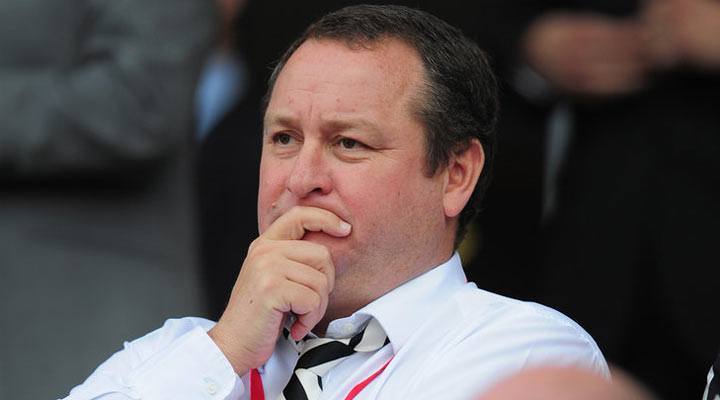 Newcastle United have today released a statement on behalf of Mike Ashley dismissing a recent claim by the Telegraph that the English billionaire is looking to sell the club. In a relatively brief statement released on the club's official website, the publication informed the public of a banning order imposed upon the Telegraph newspaper, and indeed the author behind the articles, Luke Edwards. Mr. Ashley quite clearly did not take well to the recent releases in the age-old newspaper and has decided that Edwards and all staff at the Telegraph are no longer allowed in the grounds of St. James' Park. As many Newcastle United fans will know, the club's hierarchy and decision maker (Ashley) has no hesitation in banning media organizations as the Chronicle found out a while back.
However, whatever about the banning order, there is more pressing concerns with the actual content of the statement, and it makes for dim reading for Toon fans.
Most notably, it reads:
'The truth is Mike Ashley remains committed to Newcastle United.'

'For the avoidance of doubt, this means that for the remainder of this season and AT LEAST until the end of next season, Mike Ashley will not, under any circumstances, sell Newcastle United at any price.'
So, according to that, MA will hold the club for another two seasons at the very least, and will not entertain any takeover offers regardless of the money on offer. While we find it pretty hard to believe that Ashley wouldn't sell for a profit, it does issue a stern statement to potential suitors — the club is not on the market, officially at least.
For those of you who have not read it, here's a link to the club's official statement.
With the supporters making the trek to Southampton for the next Premier League encounter, this hardly raises morale for a long coach journey to St. Mary's..
Comments welcome as always, and before sure to follow me on Twitter @KevinDoocey.
⚫️ ⚪️
---
Share Article On:
---
Filed Under: